Short answer: not very well.
For all the attention that secure messenger apps get from the media and celebrities, users aren't taking to them very quickly.
In our last newsletter, we highlighted some recent buzz over security issues in the Google Play Store.
Google published a year end report that highlighted the benefits of their internal security efforts. Business Insider remarked that such concerns "will become substantially more important in the near to medium term as consumers use their mobile devices to access more sensitive information". Ars Technica reported that Pegasus - "quite possibly the most sophisticated espionage app ever" - had been found in Android devices while the New Scientist shared research that Android apps collude with each other to get around not having permission to access certain information.
Concern over app security has been growing for years.
Mobile security concerns have hit the news over and over. From the NSA scandal implicating various apps as treasure troves of "location information and details such as political affiliation or sexual orientation" to nude pictures of female celebrities hacked from the iCloud to episode after harrowing episode of Black Mirror.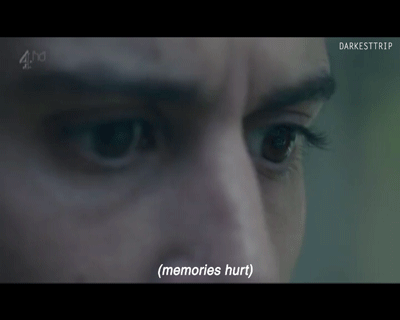 Research suggests people use their smartphones on average three hours a day, with 87% of that spent on apps. The most commonly used apps are social networks and messaging apps, many of which were implicated in the NSA scandal. Accordingly, a raft of secure messenger apps have been launched in the last few years.
I looked at a lot of lists of 'top secure messenger apps' and cross referenced the suggestions in the Priori platform. While a lot of them sound like interesting ideas, there are only five that have more than 100k downloads in the last 12 months. In alphabetical order they are:
From reading the news, it would seem that these apps are taking off in a big way.
Following Donald Trump's electoral victory, Buzzfeed reported that the Edward Snowden endorsed Signal received a 400% download boost. Telegram was lauded by WIRED after passing 100 million users in 2016, the publication breathless describing the "team of 15 Russian entrepreneurs run Telegram from a series of hotels or homes rented off Airbnb in different European cities, moving every month or two".
But have consumers taken their anxiety about app security to the Google Play Store?
In a word, no.
That big spike of Telegram downloads in May 2016 comes from WhatsApp being shut down by court order in Brazil - a country filled with heavy social media users. That court order only lasted 48 hours so didn't turn out to be a a long term growth strategy.
For most of these apps, downloads in the past 365 days are more or less flat.
Still, Telegram is the clear market leader with 83% of total downloads, but it isn't growing its user base dramatically. In fact, looking at the growth figures indicates that both Signal and especially Wire have made big strides.
| | |
| --- | --- |
| Secure Messenger App | Growth in last 365 days |
| Wire | 390.9% |
| Signal | 109.5% |
| Telegram | 46.5% |
| Wickr Me | 39.7% |
| Threema | 17.9% |
Wire is backed by Skype co-founder Janus Friis, who obviously sees opportunity for a new type of highly secure messaging app that might compete with WhatsApp and Facebook Messager.
But the truth is WhatsApp and Facebook Messenger are in another league.
In the past year, all five secure messenger apps have managed a total of 59.1 million downloads. In March 2017 alone, both Messenger and WhatsApp obliterated that figure with 77.1 million and 92.3 million respectively. In the last year, WhatsApp comes out on top with a staggering 1 billion downloads.
Plus, as you can see from the screenshot below, both apps have enjoyed steady growth.
This sustained and growing popularity with users comes despite security concerns for the two apps.
WhatsApp claimed to have introduced similar end-to-end encryption as Signal but The Guardian reported in January that there was a known vulnerability inherent in its implementation of this encryption. Facebook Messenger implemented encryption in late 2016 but only if users actively turned it on and only in the mobile versions. Asking people to jump through hoops to use a feature is basically the same as burying it.
A critical view would be that WhatsApp and Messenger are only paying lip service to security issues, putting in the bare minimum effort to address users' stated concerns. Then again, why would they do more?
Users tell surveys that they care deeply about app security but they don't take that to the Google Play Store. Either they're lying on those surveys or they're not convinced that the big apps are much of a threat to them.
For now at least, secure messenger apps face an uphill battle. Not only do they have to combat some of the most used apps on earth, they have to convince people their focus on safety makes sense.